Hand & Body Cream - 250ml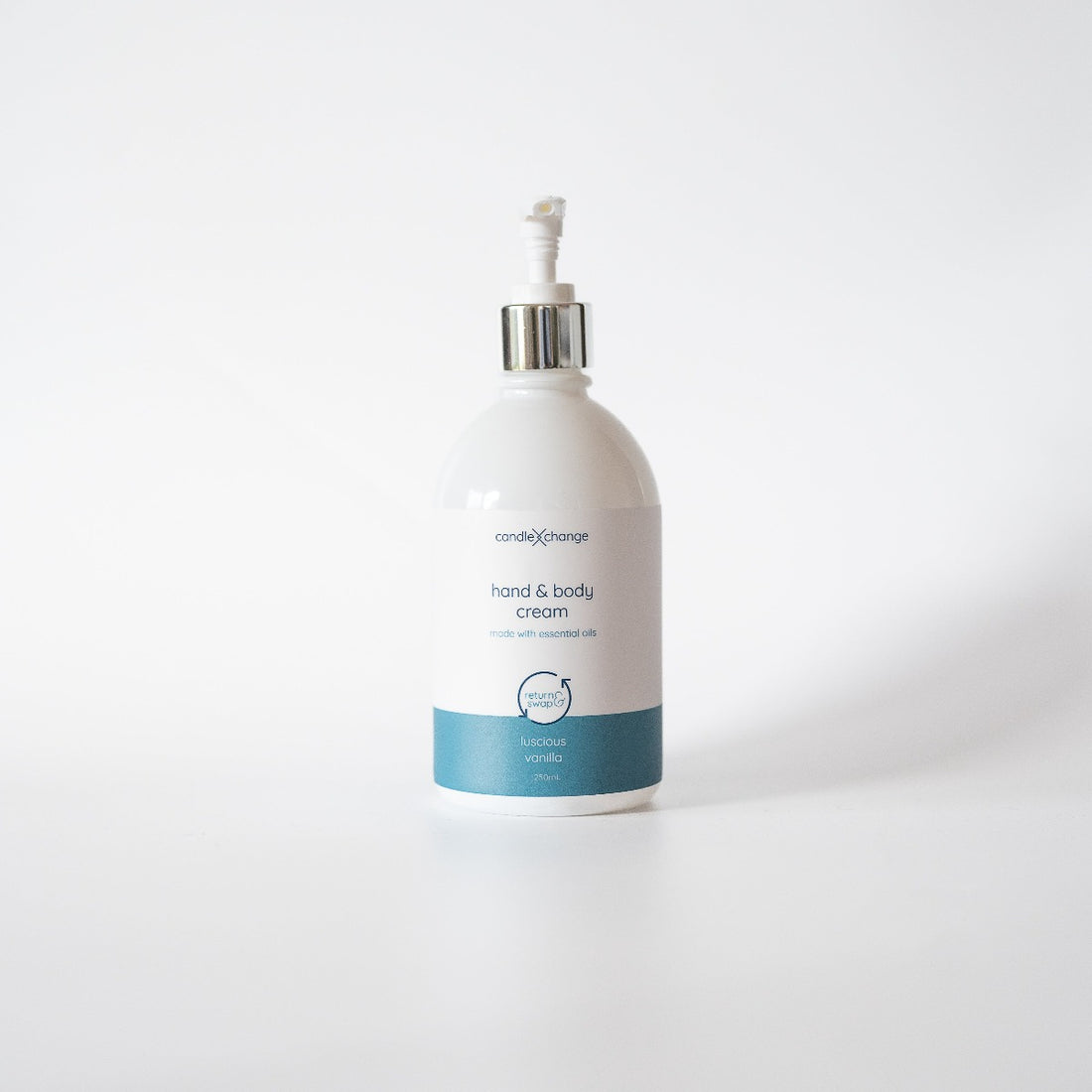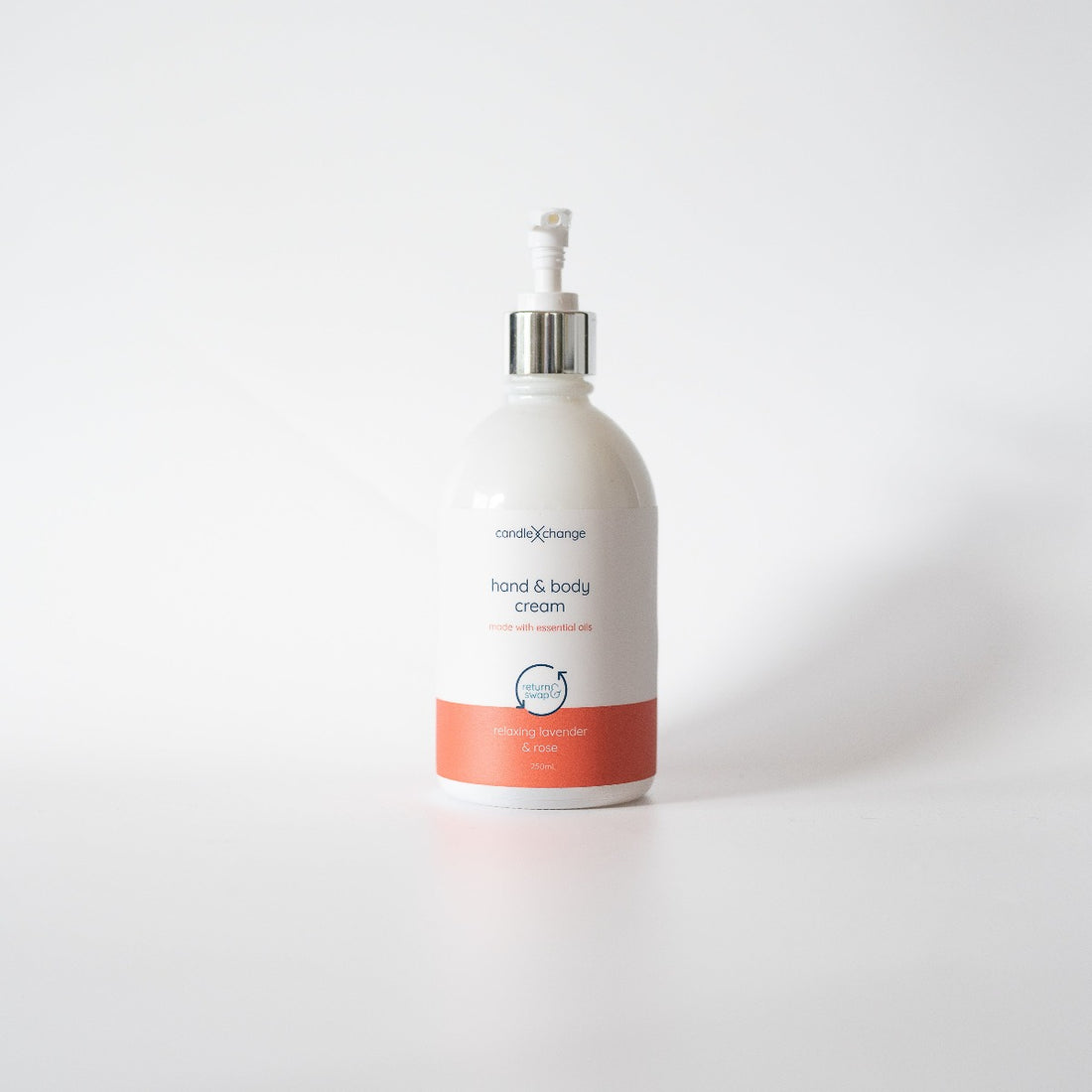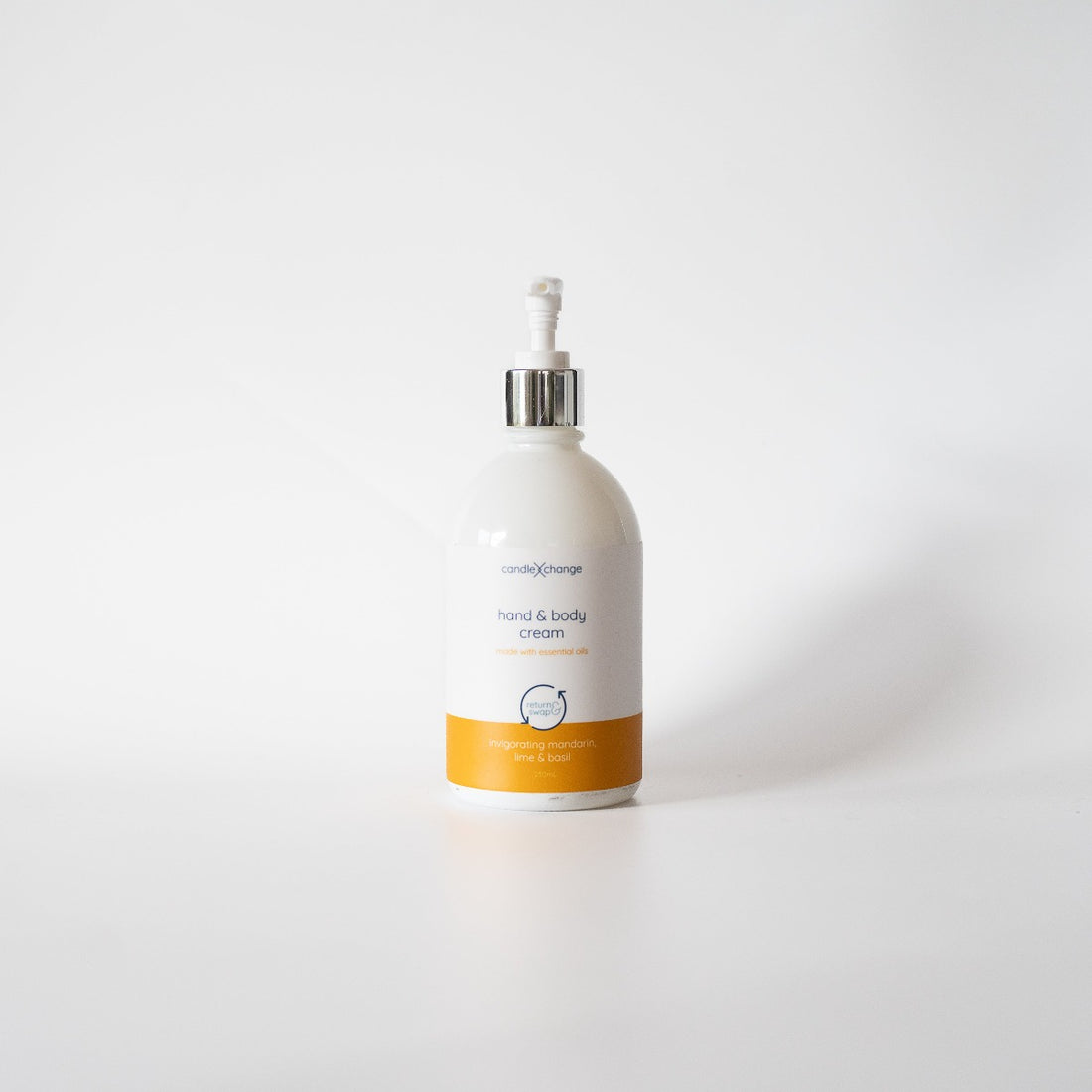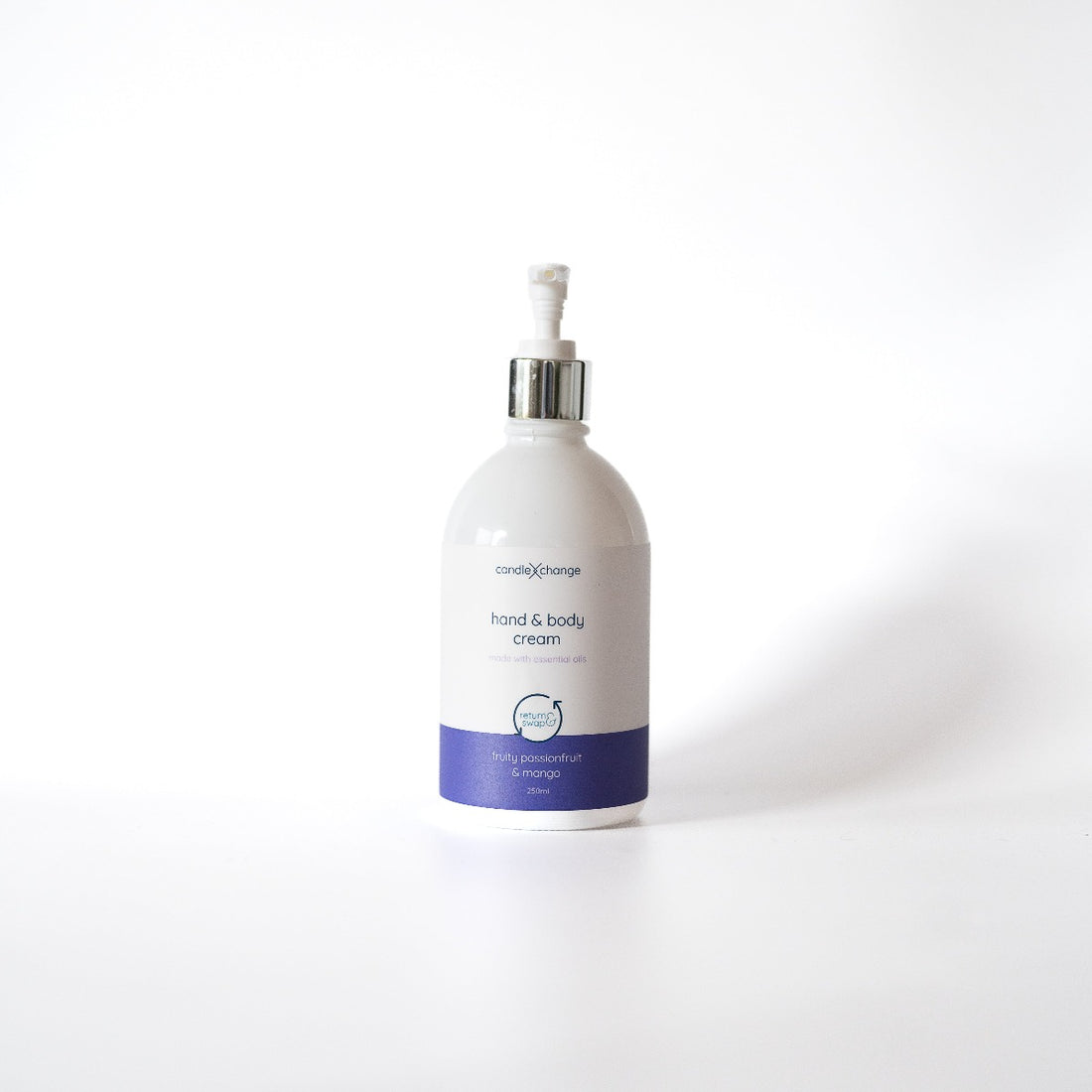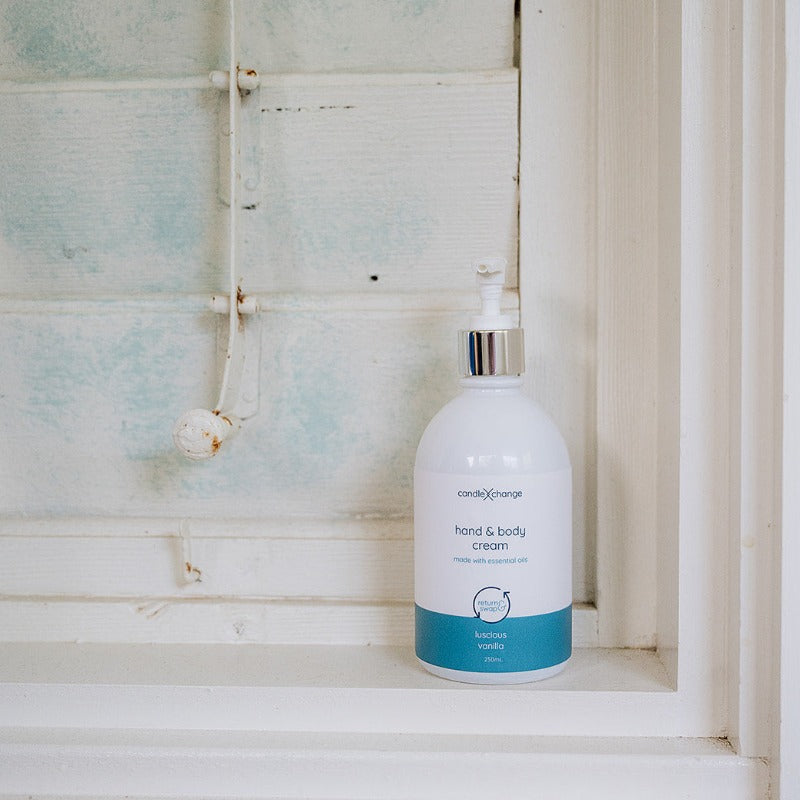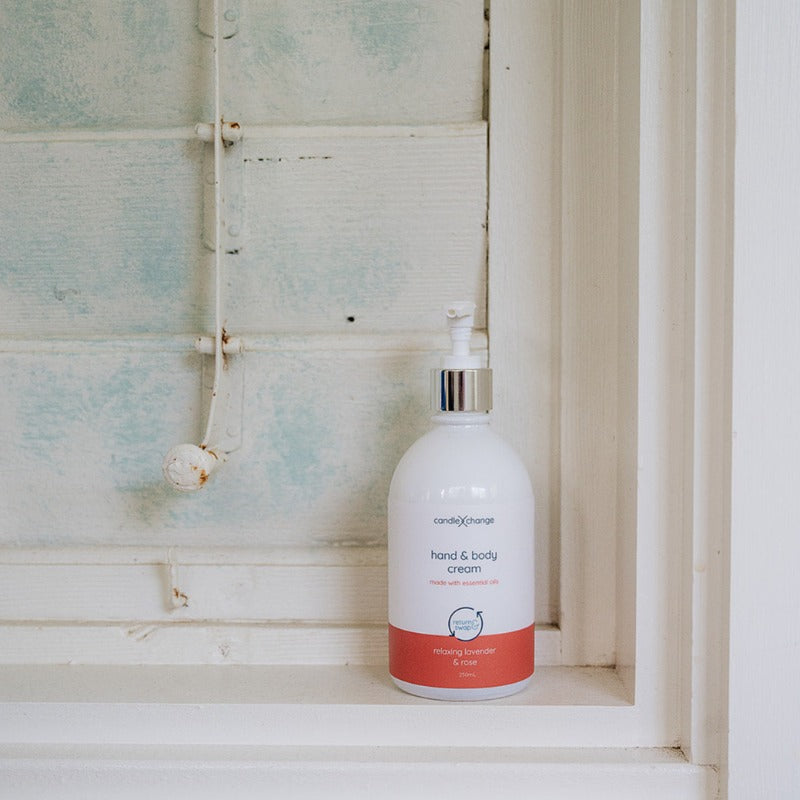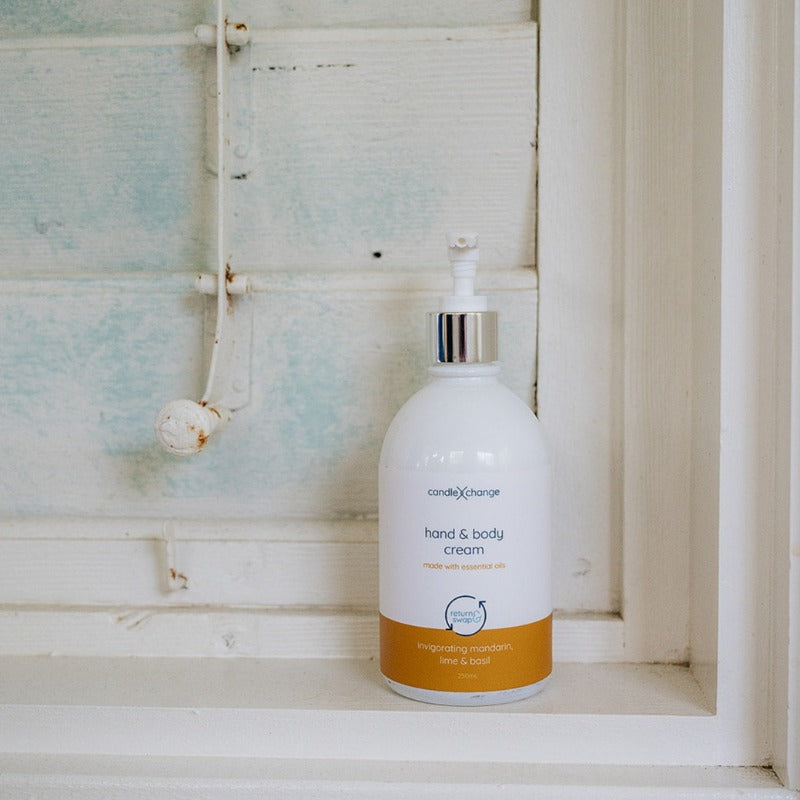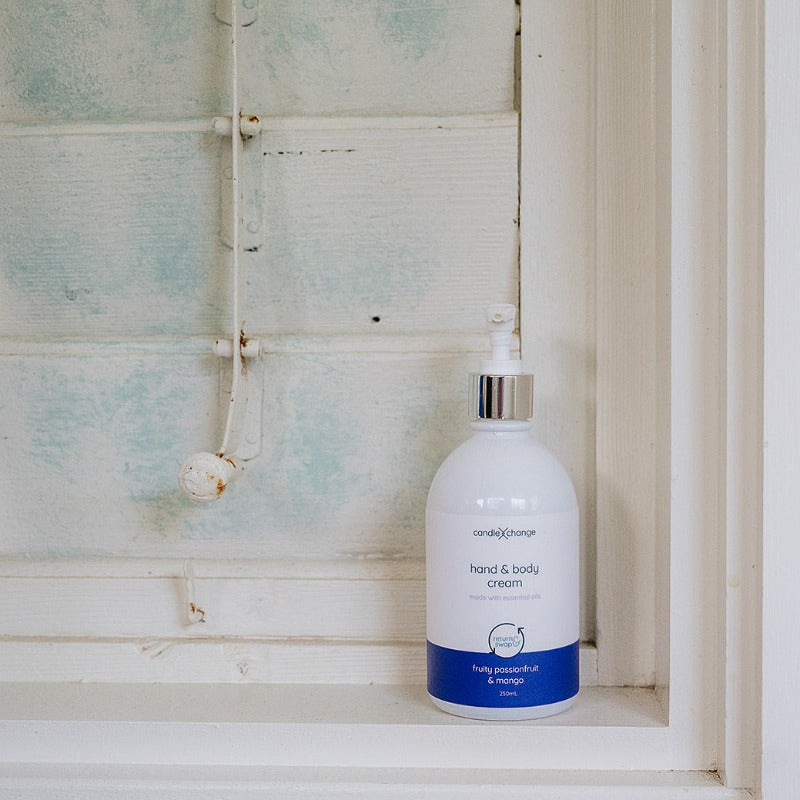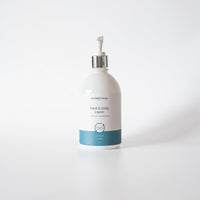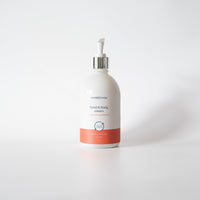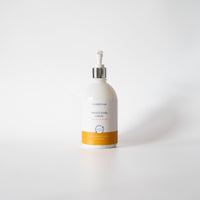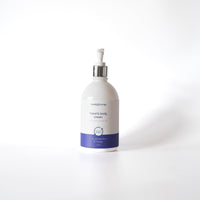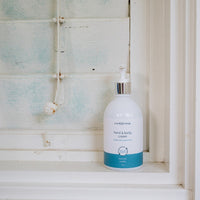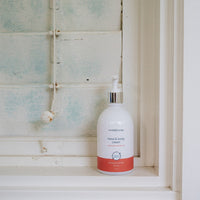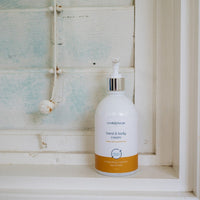 Hand & Body Cream - 250ml
This luxurious body lotion leaves the skin feeling silky soft and deeply hydrated, thanks to a nourishing blend of Macadamia Seed, Sunflower and Almond Seed oil.
Rich in naturally occurring antioxidants and essential fatty acids plus vitamin E to rebalance and protect the skin.
Essential Oil leaves the skin lightly scented and has a comforting and relaxing effect on the senses.
Get a $8 refund on this purchase when you return the empty container. Learn More
Moisturises, protects and nourishes skin
Free from harsh chemicals
Massage desired amount into skin until fully absorbed.
Australia Shipping Rates
FREE standard shipping on all orders over $120.
Flat rate $10 shipping on all orders under $120.
Orders are shipped next business day from Sydney.  You will be issued with a tracking number as soon as the item has been shipped.
Standard delivery timeframes are:
- Metropolitan Areas - 3 to 8 business days
- Rural Areas - 5 to 14 business days
Carbon Neutral Delivery
Our courier partners offset carbon emissions for every delivery.
Taking a more sustainable approach to home fragrances couldn't be easier thanks to Burn & Swap. Here's how it works:
Buying for the first time?
- Select your preferred fragrance and choose 'Buy New'.
- Receive your carbon-neutral delivery and enjoy your cream!
Ready to Swap?
- Choose 'Swap Used Cream', and check out.
- When you receive your next candle, you'll find a pre-paid return label included.
- Simply pack up your original empty container into its packaging, affix the return label and send it back to us.
- You will be refunded $8 when we receive your returned CandleXchange glass container
No More Clutter
CandleXchange allows you to enjoy creating a relaxing & welcoming home environment without cluttering your home or adding the empty containers to landfill.
With our unique 'Return & Swap' system, we reuse every empty container you return, creating zero landfill and making your next fragrance cheaper!
That means you can enjoy continuous ambience with our fragrances that are both lighter on the environment and your wallet!