Citronella, Lavender & Rosemary 1.5kg Soy Candle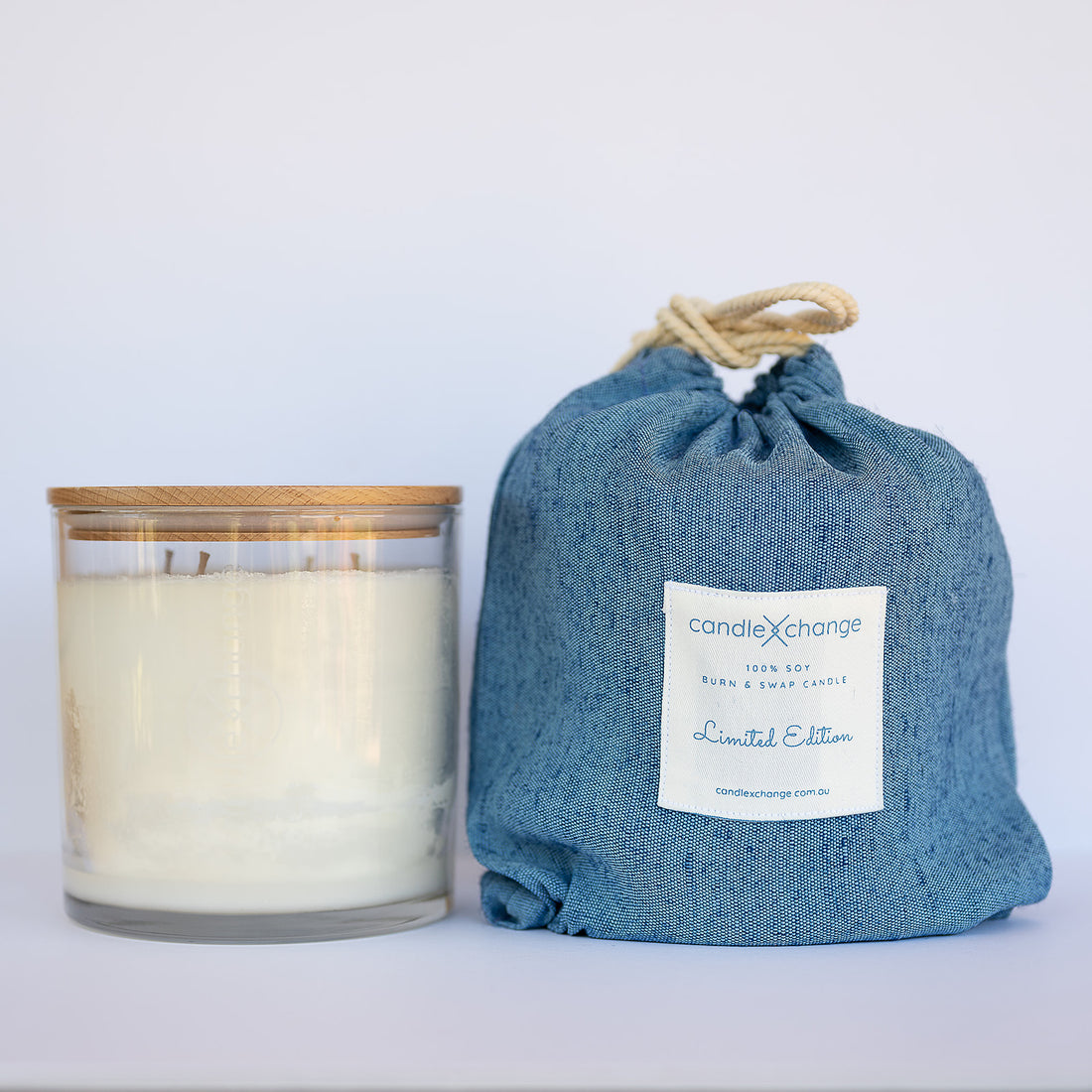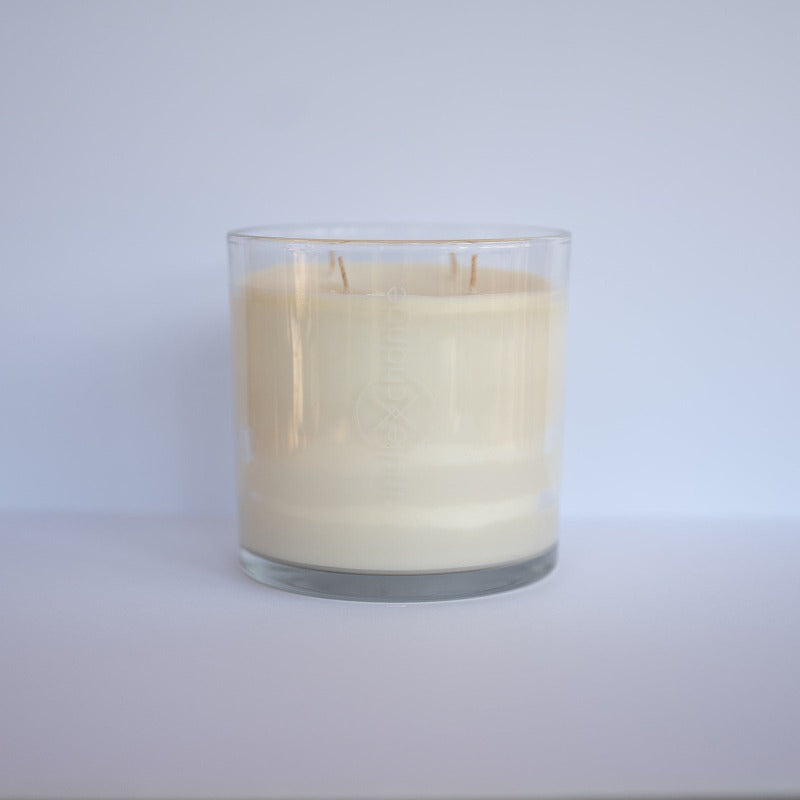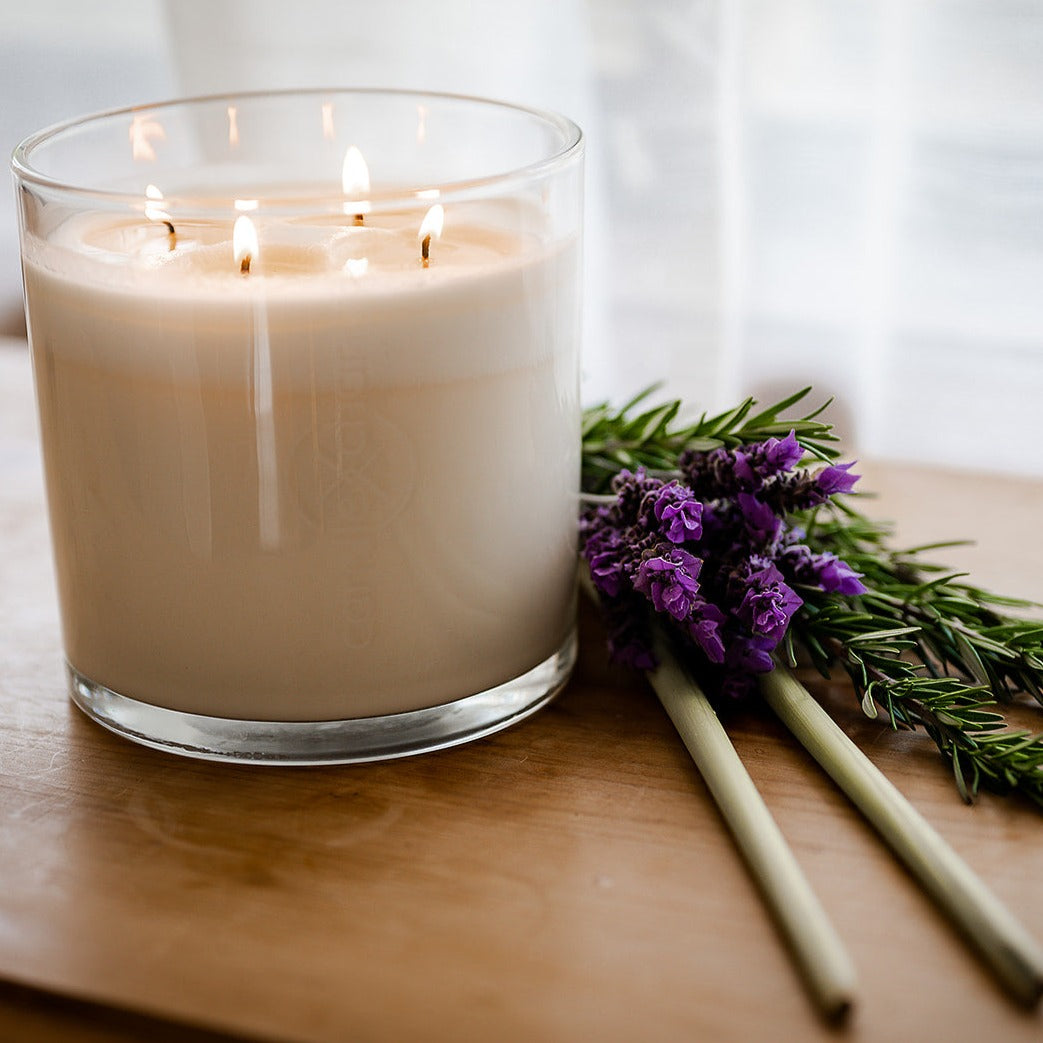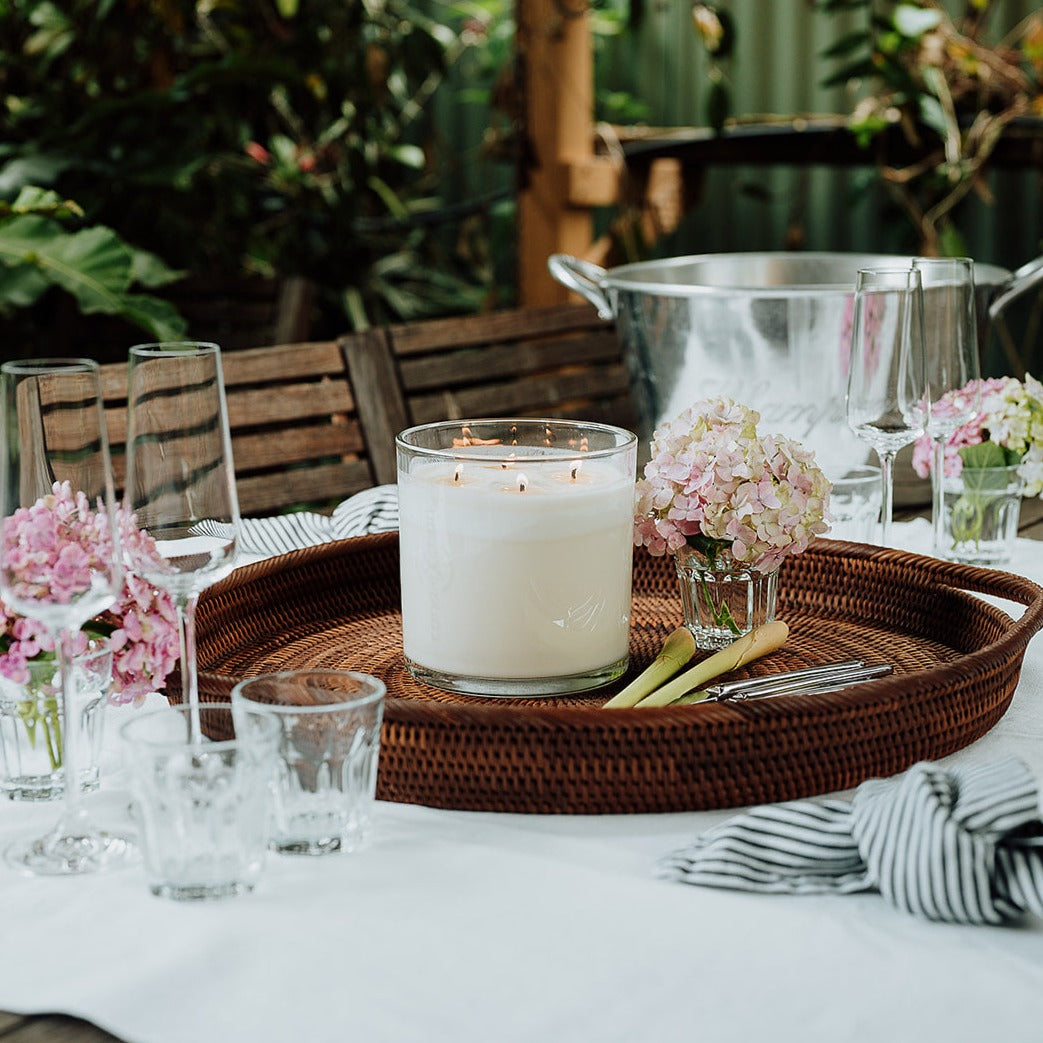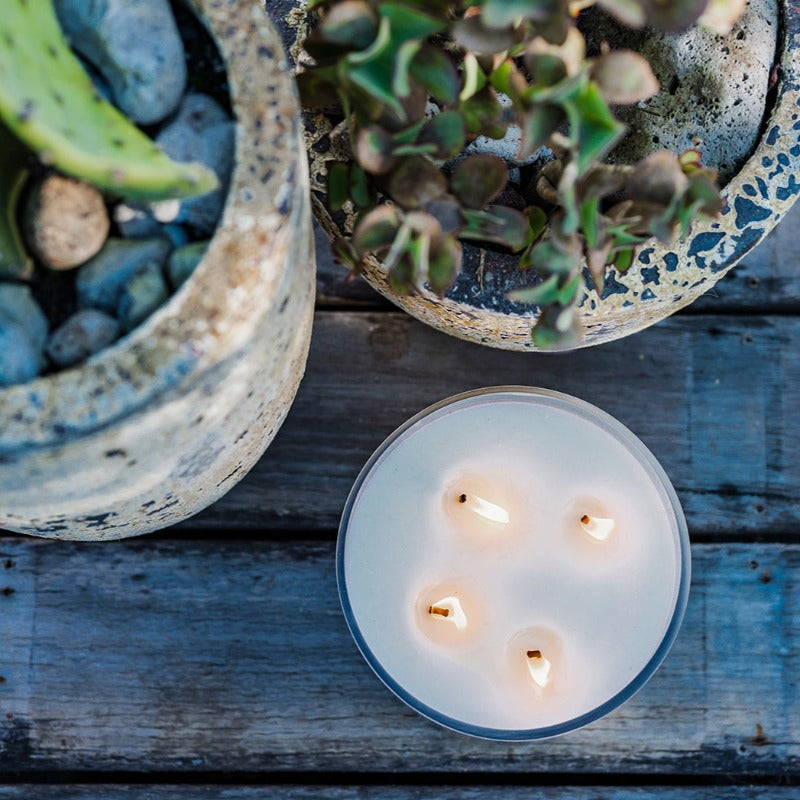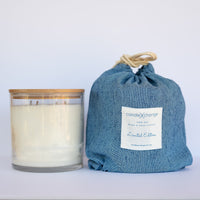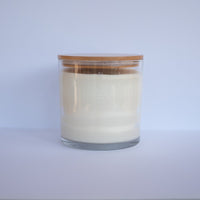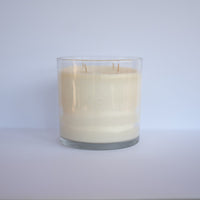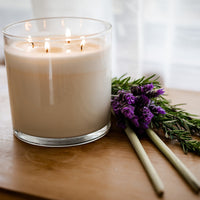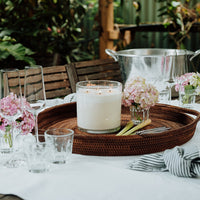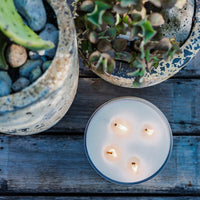 Citronella, Lavender & Rosemary 1.5kg Soy Candle
Perfect for outdoor spaces this candle is infused with citronella oil which repels insects, with the essential oils of lavender and rosemary providing a relaxing fragrance.
Get a $35 refund on this purchase when you return the empty container. Learn More
The Citronella, Lavender & Rosemary scented candle uses pure soy wax and cotton wicks to create an even, clean, and safe burn. 

Soy wax offers a slower, cleaner burn than traditional paraffin wax or soy blends sold by most brands.   Our 1.5kg pure soy candle gives up to 160 hours of bliss, all with zero waste if you choose to use our Return & Swap system.  
Top Notes - Bergamot, Citrus, Lemon, Verbena, Lavender
Middle Notes - Rosemary, Floral, Rosewood
Base Notes - Nil
Essential Oil: Lavender, Rosemary
120-160 hours burn time
1.5kg (wax & wick)
2.9kg total weight
1.8L capacity
15cm diameter, 15cm height
To ensure the longevity and a quality burn of your candle, we suggest you burn your candle for at least 2.5 hours the first time and at least 1.5 hours ongoing.
We do not recommend burning your candle for longer than 4 hours.
Soy wax has a memory, so if you do not achieve a full burn, your candle is likely to tunnel.
Trimming wicks and cleaning the vessel prior to each burn will assist in achieving maximum candle life.
Australia Shipping Rates
FREE standard shipping on all orders over $120.
Flat rate $10 shipping on all orders under $120.
Orders are shipped next business day from Sydney.  You will be issued with a tracking number as soon as the item has been shipped.
Standard delivery timeframes are:
- Metropolitan Areas - 3 to 8 business days
- Rural Areas - 5 to 14 business days
Carbon Neutral Delivery
Our courier partners offset carbon emissions for every delivery.
Taking a more sustainable approach to home fragrances couldn't be easier thanks to Burn & Swap. Here's how it works:
Buying for the first time?
- Select your preferred size & fragrance and choose 'Buy New'.
- Receive your carbon-neutral delivery and enjoy creating a wonderful home ambience as you burn!
Ready to Swap?
- Choose 'Swap Used Candle', and check out.
- When you receive your next candle, you'll find a pre-paid return label included.
- Simply pack up your original empty container into its packaging, affix the return label and send it back to us.
- You will be refunded $35 when we receive your returned 1.5kg CandleXchange glass container (or 30% of the purchase value of your returned item if a difference size container)
Longer Burn & Better Value
Soy wax is denser than paraffin wax and burns cooler. That means a soy wax candle will typically burn for longer. In fact, soy wax has been shown to burn 30-50% longer than paraffin wax.
Longer burning times means better value for money – which is a big win for your hip pocket!
The Healthy Choice for You & The Planet
Being made from mechanically pressed soy beans means our soy wax candles are natural and organic. They typically burn with less soot, and don't emit any nasty chemicals compared to paraffin wax.
Paraffin wax, being a by-product of oil is known to emit a collection of toxins, including toluene and benzene which are known carcinogens.
That's a big win for the health of your home environment and the planet, particularly if you burn candles often.
No More Clutter
CandleXchange allows you to enjoy creating a relaxing & welcoming home environment without cluttering your home or adding the empty containers to landfill.
With our unique 'Return & Swap' system, we reuse every empty container you return, creating zero landfill and making your next candle cheaper!
That means you can enjoy continuous ambience with our pure & natural candles and fragrances that are both lighter on the environment and your wallet!